Key Issues
Public Transport
Over the last 18 months, this Government has announced the privatisation of our Region 9, Eastern Suburbs buses, and in May 2021, it was revealed that the Government would be cutting 25 local bus routes. Currently, the following bus routes have been cut: 300, 301, 302, 309X, 310X, 314, 316, 317, 338, 353, 357, 372, 373, 376, 377, 391, 393, 394, 395, 400, 400N, L94, X40, X93, and X99. In addition to these cuts, 23 routes have been modified to force the community to use the Sydney South Eastern Light Rail, increasing the number of modes of transport and extending the journey time. Currently, the following bus routes have been modified: 303, 304, 307, 309, 313, 320, 339, 339X, 343, 347, 355, 362, 370, 373X, 374, 374X, 377X, 392, 397, 399, 418, 420, 420N. This is in addition to the M10, M50, 891, 893, 378 and 361 bus services, which have already been either reduced or cut entirely.
These cuts have been devastating to our community. 
I am vehemently against the privatisation of our buses, and will oppose any cuts to our bus routes, any reduction in services and the removal of any bus stops. I'm committed to public buses because they take us where we need to go. They take us to work, to our schools, to the library, to the city, to our hospitals, and to our local businesses. Buses take cars off the road and ease congestion on our streets, as well as reduce our carbon footprint. The greatest impact we can have on all of these factors is by having the light rail and our buses working together, not replacing one type of service with another.
You can sign our petition calling on the Government to stop these cuts and to stop the privatisation of our buses by clicking here.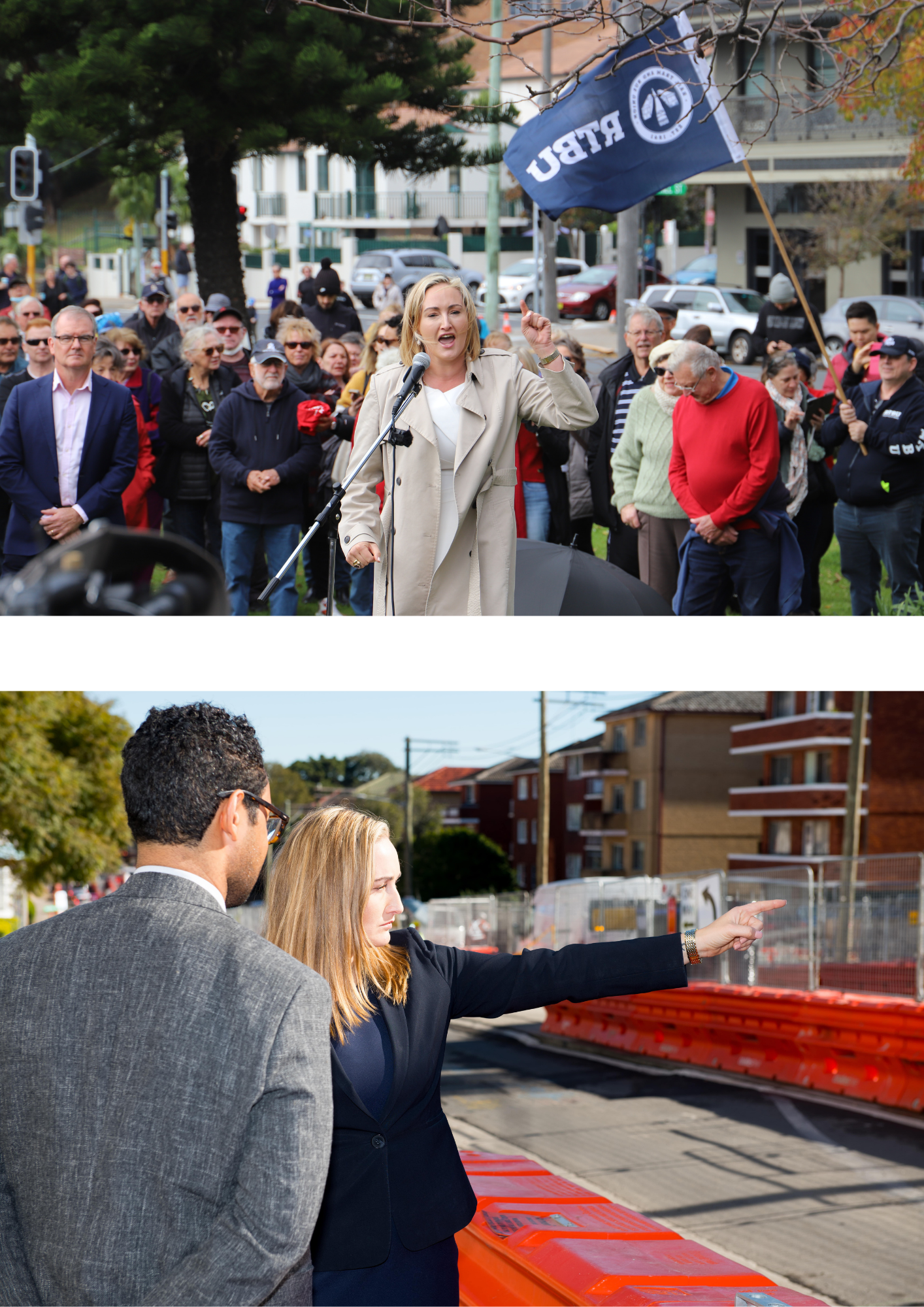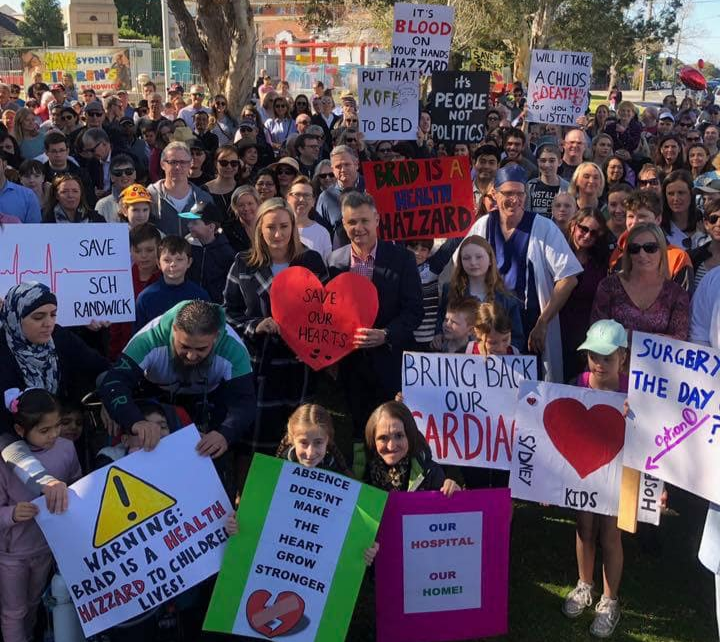 Health
Responding to my community means that I must fight for better public health services. I have personally witnessed how bad the public health system can be in this State and I am committed to improving it, particularly as the COVID-19 pandemic sweeps across New South Wales.
Firstly, we need to implement both nurse and allied health worker to patient ratios across New South Wales to provide the best possible care to some of our most vulnerable community members, and to take the stress off our health care workers who have been pushed to the brink.
Secondly, in 2019 the Berejiklian Government put forward a proposal to stop paediatric cardiac services at Sydney Children's Hospital, Randwick. Doctors have been fighting to retain cardiac services at Randwick, and the Government committed in 2020 to resume these services. Despite this, no funding has yet been allocated for these services to resume, so it is crucial that we keep putting pressure on the Government to fund this promise. 
If you are having any problems with regards to health services, or would like to stay up to date with the campaign, please do not hesitate to contact my office.
Education
Residents throughout the electorate are angry that our great public schools are only partially funded, and that their P&Cs must raise funds to pay for basic maintenance just to keep their schools functioning. Our public primary schools are at capacity, and the Berejiklian government has no future plans for where students and parents seeking co-educational public high-schooling will go.
The 2021 NSW Budget only allocated $5 million dollars for the much needed and very overdue upgrades to Randwick Boys' and Girls' High Schools, only $2.5 million for each school. A report prepared by Schools Infrastructure NSW reveals that at a minimum, the upgrades required at both schools will cost $60 million and that $10 million of that should have been provided in this year's budget. The NSW Government made a commitment to upgrade our schools in 2018 and 3 years on the project has been underfunded once again.
Schools and parents continue from across the electorate continue to reach out to me regarding safe pick-up and drop-offs. If there are any safety issues that you would like raised, or would like assistance with, or you would like me to come and speak at your P&C, please reach out to my office.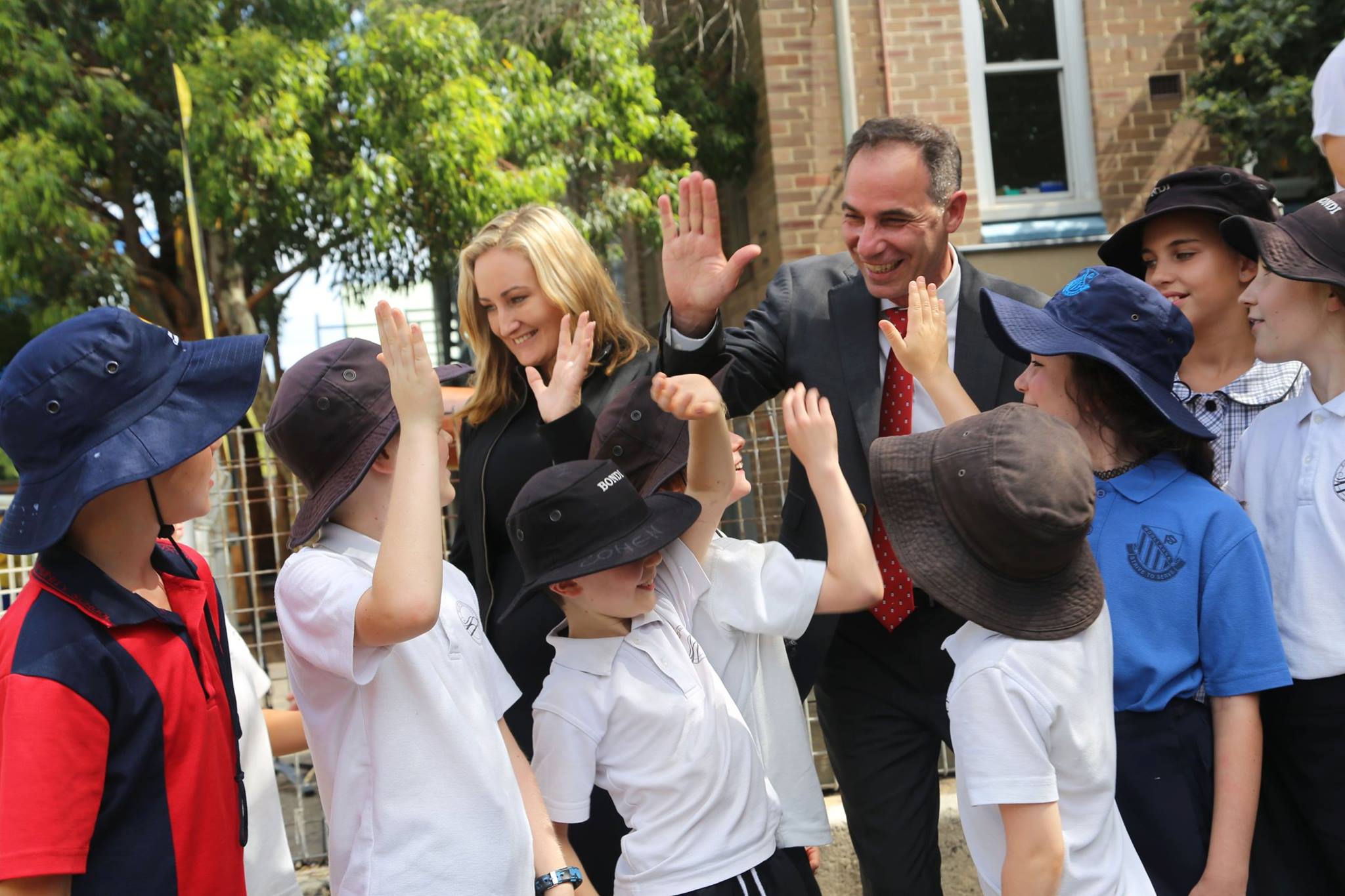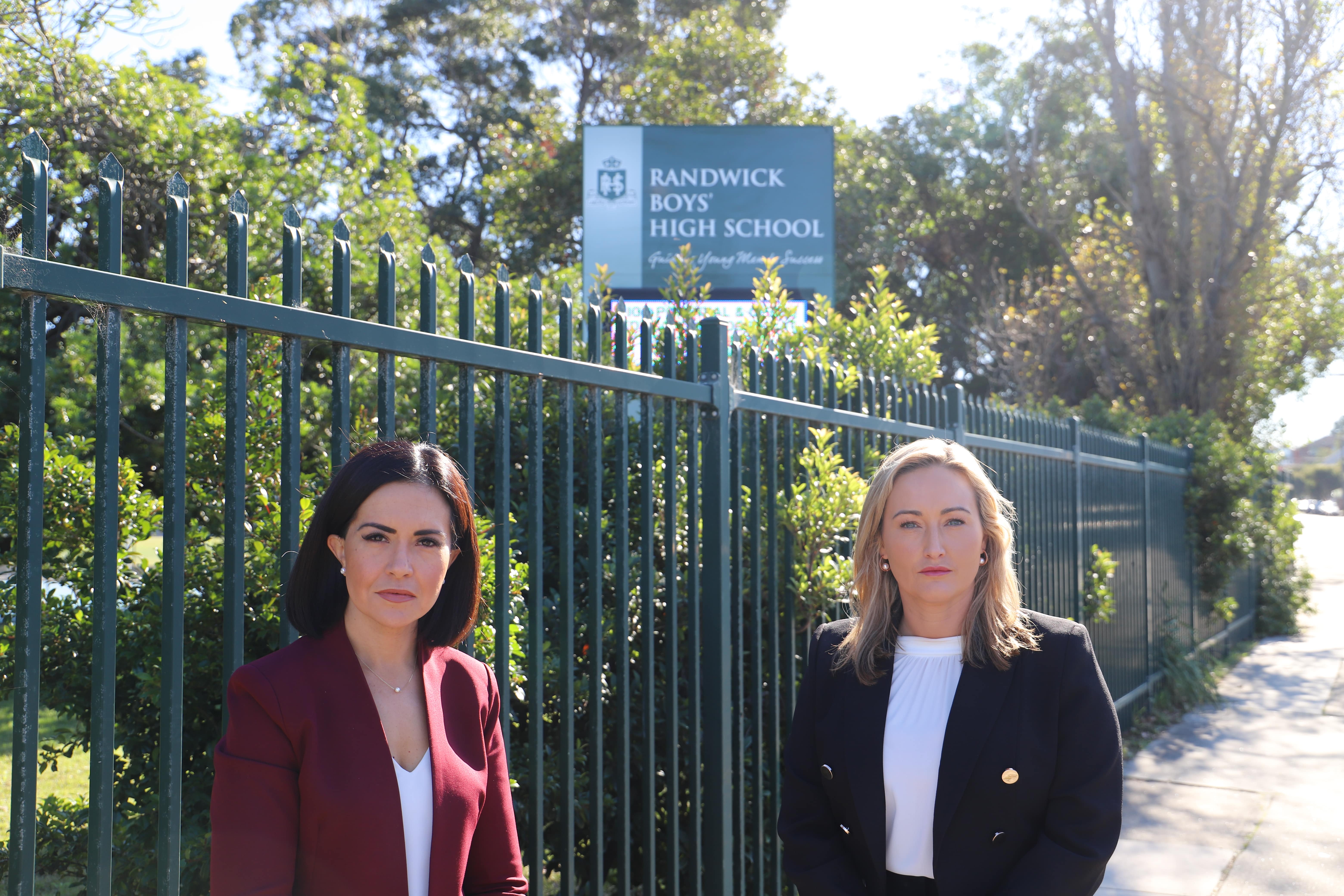 Overdevelopment
Residents continue to reach out and raise their concerns over inappropriate development that is ruining our beautiful suburbs.
The Coogee Bay Hotel is again proposing a massive redevelopment of the site which would include 60 new luxury home units, a mega car park and a supermarket. The proposed development exceeds the height of the buildings' development standard for the site and would see the high increased to 23 metres, almost double the 12-metre limit which applies to the entire site. You can sign my petition against this development by clicking here.
We also continue to see the Perrottet Government use spot rezoning to overrule the voices of locals. This includes the West Oxford Street Development, where despite the project being rejected by Waverley Council twice, the panel recommended the project for approval.
In addition, concerns regarding the use of the boarding house SEPP continue to be flagged with my office, as the SEPP (State Environmental Planning Policy) is being misused.
Environment
The people of my electorate place paramount importance on the environment, particularly in the wake of the IPCC report. Put simply, they want me to fight for renewables, fight to eradicate single-use plastics, and fight to take real action on climate change. I know that inaction is not an option and that we must address pollution and invest in the renewable energy generation mechanisms of the future. Working towards a sustainable future is of paramount importance to this community, and it is crucial that all levels of Government work together to resolve these issues.
The Coogee stormwater problem is one of the most pressing environmental issues for the people of this electorate. A recently released Randwick Council survey showed that 100% of respondents believed it is important to improve the water quality at our beaches, and I strongly believe in the need for an environmentally and economically sustainable resolution to this issue, rather than just shifting stormwater further down the coast. Disappointingly, where I committed $7 million to address this, the Liberal government has only put forward $2.5 million.
Another significant environmental issue facing New South Wales is single-use plastics. This is an issue I spoke about in my inaugural speech and is something that I continue to feel very strongly about. In 2019, the Government voted against Labor's bill to ban single-use plastic bags, promising to introduce their own legislation which banned single-use plastics in NSW, but this bill is yet to be introduced to the Parliament